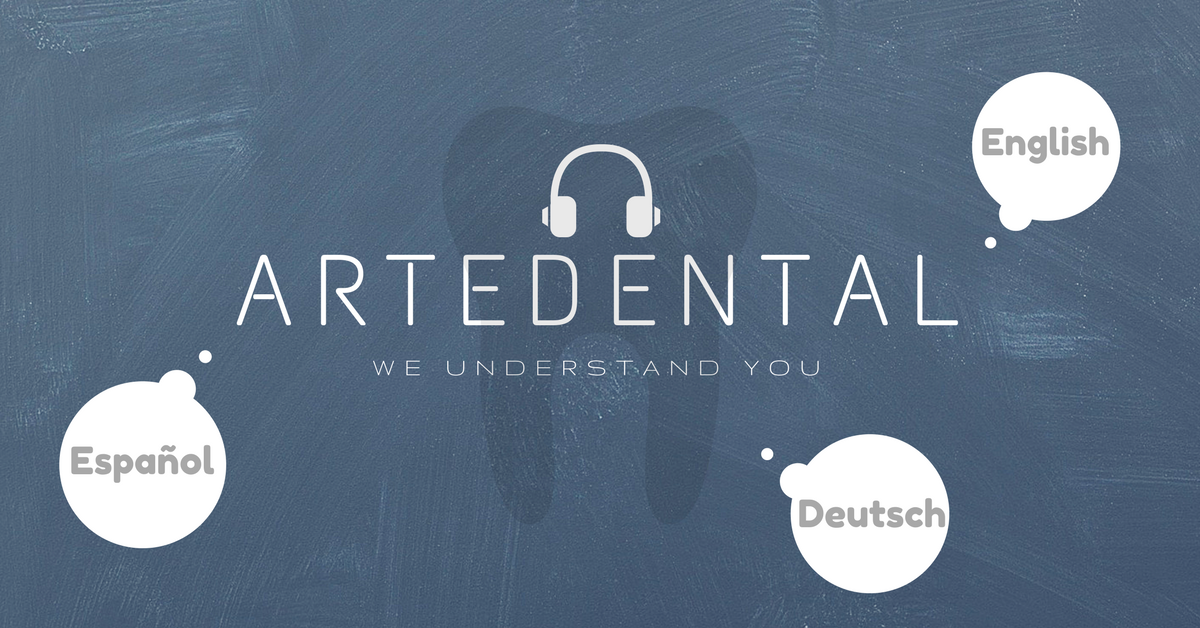 When we face a health problem, we usually feel very vulnerable. Even more vulnerable when we are in a foreign country where we don't speak the native language. If sometimes we cannot understand doctors in our own country, imagine when they speak a different language!
Wouldn't it be wonderful we can find a dentist able to understand us when we are on holidays and we face a dental problem?
Obviously, it's impossible our team speaks every language in the world, but, as Artedental Clinic is placed in Puerto de la Cruz, one of the most popular touristic destinations in Tenerife, we are almost forced to manage other languages apart from Spanish.
Artedental's team is composed by doctors, technicians and assistants from different countries. Besides Spanish, most part of the team speaks English fluently. Furthermore, some members of our team are from Germany, working both in the clinic and in our in-house laboratory.

In Artedental, as we are specialists in Implantology, we attend many dental tourists. It's really important for us being able to understand foreign patients not only when they are still in their countries, but also when they arrive and leave, to make sure everything is alright after the treatment. Whenever we attend patients who don't speak Spanish, English or German and they need a complete rehabilitation, we look for a translator.
Our clinic is also a Training Centre for different techniques, destined to odontologists and dental technicians from all over the world. During these clinical stays, except when participants are Spanish speakers, the language we usually speak is English.
Testimonial de Patricia Sansone

En Artedental recibimos pacientes de muchas nacionalidades, ingleses, alemanes e italianos son junto a los españoles los más habituales.Esta es la experiencia de Patricia, una paciente italiana, en Artedental.#italianosenTenerife #canarie #dentalTourism #dentaltourismSpain #turismodentale

Publicada por Artedental en Viernes, 26 de octubre de 2018
This is the experience of a team of British dentists during a clinical stay on ArtOn Systems, our own prosthetic solution patented in Spain and Europe.
Language is a fundamental way to understand each other, but not the only thing that matters. Ears that listen, will to understand your problem, professionalism and team expertise are also quite important factors. In Artedental, you will find all this, besides English speaking dentists in Tenerife. Call us! We'll listen to you.