INSPECTIONS AND CLEANING
Dental check-ups and cleanings in Puerto de la Cruz, Tenerife
The best way to look after our dental health is prevention. Dental check-ups and professional cleanings help us in this task.
A check-up at the dental clinic can tell us if everything is going well in our mouth or if we have a small problem to correct, before it becomes a bigger problem.  Ideally, you should have a dental check-up every 6 months, unless your specialist tells you otherwise.
At each check-up, the dentist will examine your teeth, your gums, your bite and your oral cavity as a whole. He or she will also ask you some questions about whether you have had any health problems since you last saw your dentist. If everything is fine, you will go home with peace of mind until your next check-up.
DENTAL CHECK-UPS ARE PAINLESS AND AT ARTEDENTAL THEY ARE FREE OF CHARGE.
Professional teeth cleaning is very necessary to prevent tooth infections and gum diseases such as gingivitis or periodontitis. Professional cleaning reaches those places you can't reach at home and can also get rid of the tartar that gradually builds up on your teeth.
Ultrasonic teeth cleaning uses the power of high-frequency sound waves to help remove plaque and tartar from teeth. Teeth cleaning also clears up some, but not all, of the stains on your teeth.
Also keep in mind that many interdental cavities or cavities in the neck of the teeth may be hidden under plaque and tartar. It is very important to do a good cleaning to expose these lesions as soon as possible.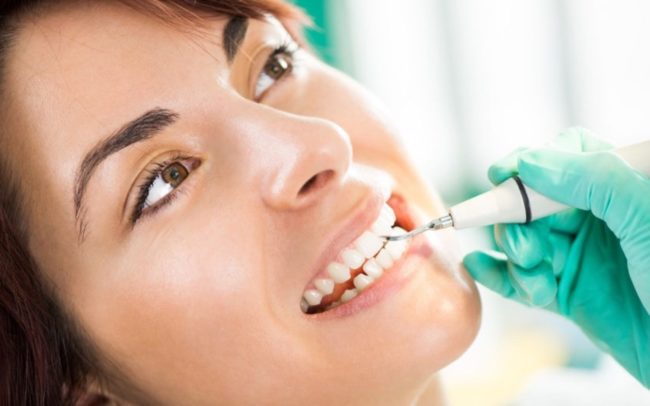 Here are some compelling reasons to get a cleanse:
1. Eliminate bad breath (halitosis)
2. Uncover hidden cavities that can become bigger without us even realising it.
3. Prevent gingivitis, periopdontitis and other gum diseases.
4. Leave teeth looking better, eliminating stains and accumulated tartar.
Frequently asked questions: