DENTAL VENEERS
Dental veneers in Puerto de la Cruz, Tenerife
Veneers are thin sheets of porcelain or composite that are placed covering the front side of the teeth, the visible side.
They significantly improve aesthetics by modifying the shape, position and colour of the teeth, even in difficult cases. They can sometimes be an alternative to orthodontics.
Dental veneers are made specifically for each patient, so that they adapt perfectly and naturally to the rest of the teeth.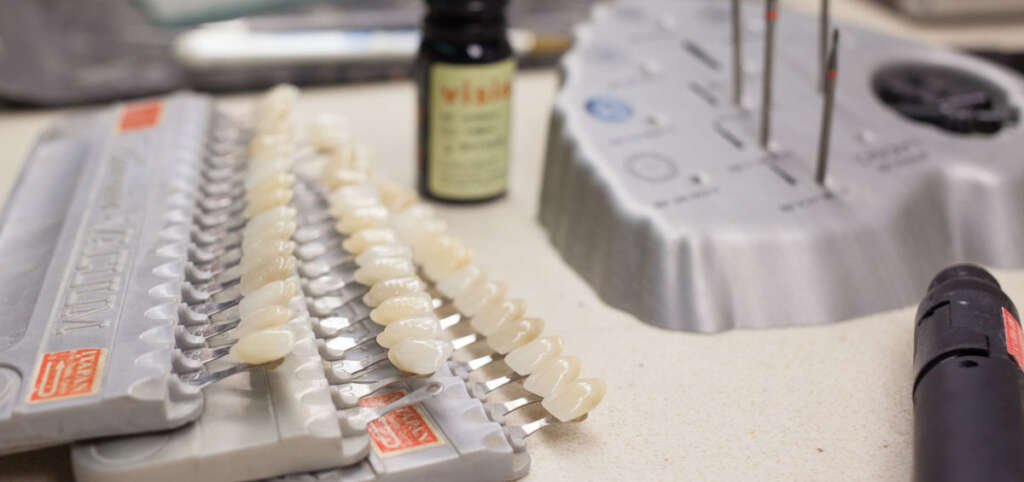 What can we correct with dental veneers?
1. Broken, chipped, chipped, worn or aged teeth.
2. Staining of teeth.
3. Diastemas without the need for orthodontics.
4. Shape and colour of teeth.
Types of dental veneers
There are two main types of dental veneers.
Composite dental veneers: 
These are made by placing layers of composite resins on the tooth that are hardened by polymerisation using ultraviolet light. They are then given the desired shape and colour shade to match the rest of the teeth. This is where the artist's part of the professional and his or her experience comes in.
Composite veneers require little or no grinding of the tooth. The procedure can be done in a single visit and is painless. In addition, composite veneers are easy to repair in case of fractures and are the most economical option.
Ceramic dental veneers: 
These are thin sheets of ceramic material (feldspar) that give very good aesthetic results. This material is more resistant than composite veneers, both to breakage and wear, but in the event of fracture they must be replaced. They are made to measure in specialised laboratories and using a model of the teeth taken by the professional in the clinic.
They are then placed on the prepared tooth using a powerful adhesive. The placement of ceramic veneers requires a small amount of grinding of the tooth, depending on the thickness of the ceramic layer, and several visits are needed to place them.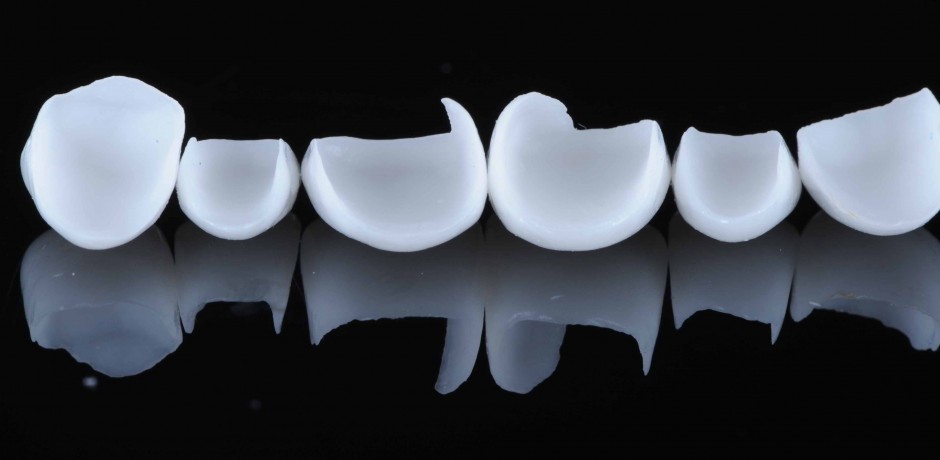 Frequently asked questions
Composite veneers
Advantages:
Direct placement on the tooth (no grinding)
Made of aesthetic resin similar to a filling
Easy to fit and repair
Very economical
Disadvantages:
Lower quality and resistance
They lose colour and shine
Need visits for replacement and polishing and last for 5-10 years
Ceramic veneers
Advantages:
More natural looking
Longer lasting (15-20 years)
Preservation of colour and brightness.
Can correct more severe cases
Disadvantages:
More expensive
Need more visits to place them.
Require some grinding of the tooth.
They are more difficult to repair if broken or damaged.
No, the procedure is performed under local anaesthesia and the patient will not even feel any discomfort.
Dental hygiene does not change if you wear veneers. But you should still be careful with foods that stain your teeth, because although the veneers will not stain the teeth that do not have them, they will stain the teeth that do not and the colour will no longer be the same.