INVISALIGN
Invisalign in Puerto de la Cruz, Tenerife
Invisalign is the revolutionary invisible orthodontic system and is the most widely used in the world, with more than 10 million successful treatments.
This invisible orthodontic treatment consists of sequential transparent splints that allow the treatment to go unnoticed and is very comfortable. As they are removable, they do not interfere with any daily activity and no one will notice that you are wearing them, making them the ideal option for those who need to maintain their aesthetics during treatment.
At Artedental, in Puerto de la Cruz we are an Invisalign provider.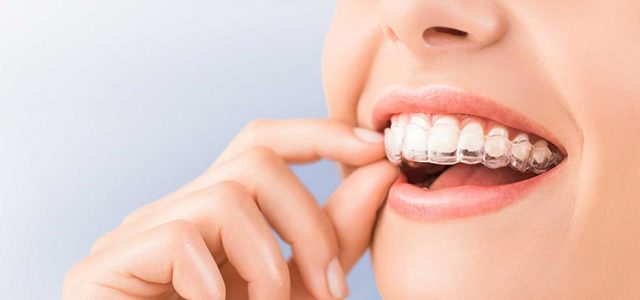 What are the benefits of Invisalign invisible braces?
This invisible orthodontic system is:
1. Effective
Invisalign is a treatment with 100% efficacy
2. Aesthetics
No one will notice that you are wearing them, Invisalign aligners are transparent and fit perfectly to the teeth so they are not visible to the naked eye, you have to look closely to notice them.
You can also dispense with the splints on special occasions, such as weddings, for a few hours.
3. Comfortable and painless
The aligners or splints are made of a high-strength thermoplastic and have no corners, edges or metal parts that can damage the soft parts of the mouth.
These splints can be removed to eat, so we do not have to give up our usual diet.
4. Hygienic
Oral hygiene with Invisalign is much simpler. As the splints are removed for eating, we can brush our teeth as we always do and simply wash the splints with a neutral soap before putting them back in.
5. Allergy-free
Ideal orthodontic treatment for those with metal allergies.
6. It doesn't show when you speak
There are no speech problems with Invisalign.
7. Predictable.
From the very first moment you will be able to see an image of what your smile will look like after orthodontic treatment.


How does Invisalign work?
The clear splints used in Invisalign treatment produce tooth movement in a carefully programmed and controlled manner at all times.
The treatment is designed in stages and, in each stage, only certain teeth are allowed to move.
Throughout the process, you will wear a specific set of aligners according to the treatment plan designed by our orthodontist. Each aligner is worn for approximately two weeks and then replaced with the next pair of aligners stipulated in the plan to gradually move the teeth to the final projected position.
Types of Invisalign
There are different types of Invisalign so that we can adjust to your specific case.
Invisalign Lite corrects small malpositions, deviations or dental rotations.
Invisalign Comprehensive. This is the most complete version. It is indicated for the most complex cases in which both bite and alignment must be corrected.
Invisalign Teen, designed for the specific needs of teenagers.
The Express version, for very mild cases, mainly on the front teeth.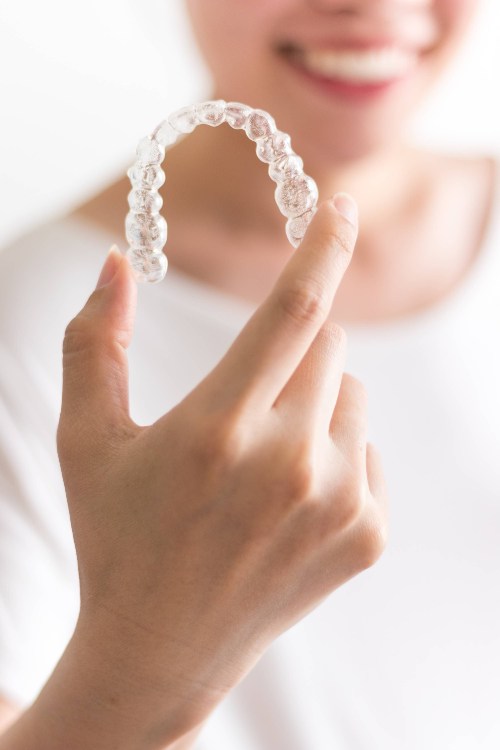 Frequently asked questions about Invisalign in Tenerife
Our orthodontist, Sonsoles Pérez Tamajón, has more than 25 years of experience in orthodontics and has completed a master's degree in Invisalign. Always put yourself in the hands of qualified specialists.