The dental technician
You probably have heard of dental technicians, although you may not know exactly what their functions are or the difference with the functions of dentists or stomatologists.
Dental technician is also called dental technologist, as this profession is really technical but also artistic and crafted.
The dental technician is a member of the dental team in charge of desgining, creating, moulding and adapting dental prostheses, orthodontic appliances, dental splints, impression trays, dental crowns and bridges over implants or devices to avoid snoring. These are just some examples.












In order to manage this, the professional must have a good command of different techniques and deeply know all the materials he uses, and they are too many and different. This work also requires a constant formation and updating.
The technician must control plaster, in which dental impressions coming from the clinic are made; synthetic resins and last generation composites, biocompatible, light, aesthetics, that compose many kinds of prostheses; waxes; different metals and alloys used in orthodontic appliances or the structure of prostheses.
He also must know the ceramics which pieces to finish prostheses are made of, over implants or not, and that require undeniable artistic skills as this is the visible part of the work, the one the patient sees everytime he smiles in front of the mirror. These new teeth must be natural and similar to his own denture, in shape and colour.
They also apply a great variety of techniques including plaster casting, electro-soldering, metal casting and polishing, milling, laser-solding, modeling wax, ceramics, wire bending, electroplating and sand blasting.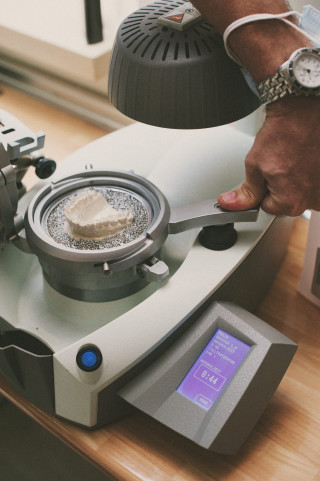 The technician does not only create a prosthesis, he also gives the mouth of the patient the functionality lost, chewing, swallowing, phonetics. His task demands great accuracy as well as right coordination with the clinical part, this is to say, with the dentist, as some micron may seriously affect occlusion and functionality.   A dental prosthesis is a tailor made piece or art adjusted to a specific mouth.


The technician cannot operate on the mouth of the patient; this is the role of dentists and stomatologists. The pieces are created in the laboratory out of dental impressions taken by the dentist, who is in charge of the diagnosis and placing.




Laboratory
Dental technicians work in a lab, a health facility for the production, delivery and sell, and it must have all the health guarantees the Law demands.
At the space set aside for dental laboratory, it will not be able to carry out other activities different from those of a laboratory. Regarding asepsis, when the laboratory is placed next to the dental clinic, there cannot be a direct access between the clinic and the lab.
Obviously, we will find a great amount of machines and last generation technology, as well as palette knives or pains brushes that show customization and handmade work.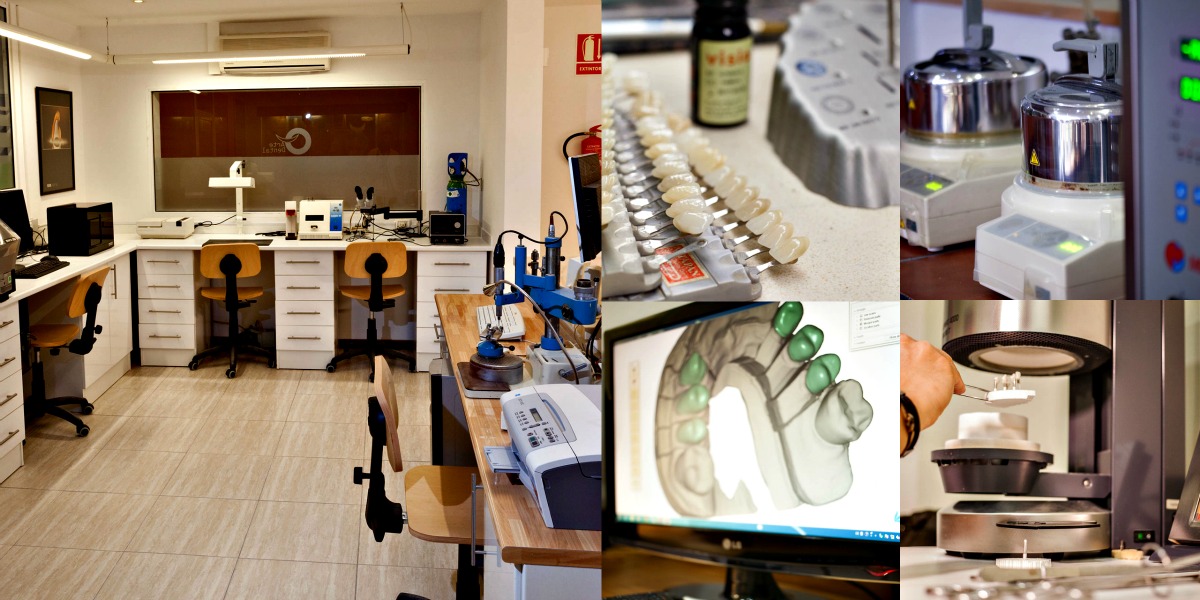 In our clinic, Artedental, we have our own laboratory with a high skilled staff. Furthermore, we invest on investigation, through wich we have registered a patent, Art On Systems, a system of definitive prostheses over implants.
Follow us in Facebook